PA Day Camps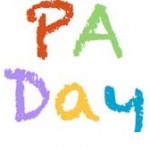 We will be offering PA Day Camps on the following dates for the 2017-2018 school year.
September 29, 2017
October 27, 2017
November 17, 2017
January 19, 2018
April 27, 2018
June 8, 2018
*Please note, we are not running a camp on June 29, 2018*
GENERAL INFORMATION
Morning Drop Off from 8:30 – 9:00am
Afternoon Pick up is at 4:30pm at LGA
Before & After Care Times: 8:00am and 5:00pm at LGA (late pick up will incur an additional fee, due immediately at pick up)
Parents who drop their child off early and/or arrive late to pick up their child will automatically be charged the Before and/or After Care fee
Please bring your own nut-free snacks and lunches
Proper attire (leotard or shorts/T-shirt) is required
Long hair should be tied back
Experienced, highly-trained, NCCP certified coaches
Sign In/Sign Out for the safety of campers

FULL DAY CAMP (ages 5+)
1.5-2 hours of structured gymnastics (morning and afternoon)
Thematic activities & games
Crafts
COST
$50.00 for the day, plus applicable HST tax.
REGISTER
1) Current Members (families registered with LGA since September 2013), please register by logging in to your Customer Portal by clicking the "Customer Login" button.
2) New members (never been with LGA before, OR not been with LGA since September 2013), please register by clicking the "Register" link beside the camp weeks listed below.
You may also register by contacting the office.