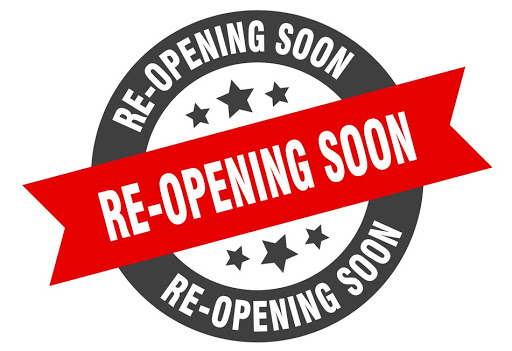 UPDATE – JUNE 2020
Thank you, everyone, for your patience and understanding during these past months!  We truly appreciate each and every one of you and we are doing our very best to serve each family and athlete that is part of our LGA family!  We continue to monitor the mandates and protocols as set forth by the government and Gymnastics Ontario as to when we will be able to open for recreational classes.  Please see the information below for details.
SUMMER CAMPS!  We are excited to tell you that LGA will be running camps this summer, starting on July 6th.  Please click HERE for more information and we hope to see many of you at the gym again!!
WINTER 2020 – For information regarding Winter 2020 Make-Up Camps/Classes, please click HERE.
SPRING 2020 – For information regarding the Spring 2020 Session that was cancelled, please click HERE.
UPDATE – MAY 2020
To Our Valued LGA and London Heat Families,
JP and I want to extend our heartfelt hope that all of our families are staying healthy and doing well!
LGA and London Heat will remain closed for the month of May and June.  We will continue to monitor the municipal, provincial and federal government mandates and guidelines and update our clients as soon as we have more information.  Fingers crossed we will be open for safe summer camps, summer recreational classes, winter session make-up classes and competitive training.
We are working hard behind the scenes to implement plans for re-opening our doors with intricate safety and sanitizing protocols to keep our children and families safe.
We've had so many positive emails from our members that are using "MyGymIsOnline"!  (https://londongymnasticsacademy.com/my-gym-is-online/).    We will continue to offer this program to our clients, for free, for the month of May to keep our gymnasts connected and healthy.  Follow us on Instagram (@LondonGymnasticsAcademy + @LondonHeatCheerleading) and Facebook (https://www.facebook.com/LondonGymnasticsAcademy + https://www.facebook.com/LondonHeatCheerleading/ to see some of the fun posts and updates from our amazing staff and athletes!  🙂
Thank you for your continued support.  We are gymnastics and cheer strong, keeping our hopes up and doing our part to keep our community safe.  Please continue to do your part to social distance, eat healthy, have a positive attitude and make fitness a priority in your homes!
Sincerely,
Jen and JP Kraemer
UPDATE – Saturday, April 4/20
In response to the recent updates announced by the government surrounding the COVID-19 crisis, the Spring Session start date will be delayed until further notice.  For those enrolled in the Winter Session, the plan is to offer make up classes for the few weeks missed.  Also, JP and I remain hopeful that we will move beyond this to offer a partial Spring 2020 session so we can welcome each and every one of you back into the gym as soon as possible.
As always, our primary concern is SAFETY FIRST for the health and well-being of our athletes, families and staff.  We will continue to take the direction and guidance of the provincial and federal governments and will reopen our facility when it is safe to do so.
We want to thank you for the many encouraging emails and phone calls!  This has been a devastating blow to our athletes and to our business.  We are so proud and grateful for the continued support from our LGA and Heat families in this challenging time.  We can't wait to get back into the gym so that we can provide quality camps, classes and instruction to our community!
Stay home, do your online exercises and stay healthy!
Sincerely,
Jen and JP Kraemer, Owners of LGA
UPDATE – Thursday, March 19/20
Further to the letter from JP and Jen Kraemer below, we will be compiling a make-up schedule for those athletes enrolled in the Winter 2020 session.  We are not sure when the mandate to close will be lifted, but are monitoring the city, provincial and federal news daily.  We will be posting an update on April 4th or 5th to inform our LGA and London Heat families of the next steps we will be taking in our plan of action.  This includes any further information with regard to the Winter and Spring Sessions.   As always, the safety of our staff and clients is our utmost priority and we are grateful for your support, understanding and patience during these difficult times.
COMING SOON!  We are excited to be working on launching "My Gym is Online" for all of our recreational (gym and cheer) and competitive athletes to keep them fit and engaged!  You are welcome and encouraged to join in the FUN AND FITNESS!   This will include fun gym related activities, games, videos, etc. for all ages.  An email will be sent soon with more details and information will also be posted here.  🙂
UPDATE – Tuesday, March 17/20 
LGA is now CLOSED for the rest of the week and until April 5th.  Admin staff will be working from home and will do their best to answer emails.  Your patience and understanding is deeply appreciated as we work together as a community to support each other through this crisis.
UPDATE – Sunday, March 15/20 @ 8:30 p.m.
JP and Jen Kraemer, Owners of LGA, have written a letter personally addressing all of our families.  Please click on the link below to read this letter.  Thank you, again, for your patience and understanding as we work through this difficult time.
Letter Re Corona Virus March 15, 2020
UPDATE – Friday, Mar 13/20
LGA will remain open for March Break Camp.  If your family wishes to withdraw, we will issue a credit to your family account.  However, we realize that parents need care for their children during the March Break and therefore will remain open with enhanced protocols in place to ensure the health and safety of all of our members.  The risk is still considered to be very low for contracting COVID-19 in Ontario.  We know that this is a personal decision each family will have to make on what they think is best for their child when choosing to participate in extra-curricular activities at this moment in time.  Gymnastics Ontario, our governing body, is continuing to monitor the situation as well and communicating with us regularly.  We will abide by any mandates given by the them or by the government.
We have also enhanced the protocols regarding the equipment and will be sanitizing everything prior to March Break  and regularly throughout the week.
In addition to the protocols listed below, if your child is exhibiting cold or flu-like symptoms, PLEASE keep them at home.   Any child/person that comes to the gym with cold or flu-like symptoms will be asked to leave.  Remember that we have closed our water fountains, so please bring labelled water bottles for your child.
Again, further updates will be provided as they happen, but otherwise our next scheduled update will be on Wednesday, March 18th.
UPDATE – Thursday, Mar 12/20 @ 5:10 p.m
We are aware that the situation is changing all the time and we will be revisiting the situation regularly.  We will have further updates on Friday, March 13th.  Please check back to this post for more details.
ORIGINAL POST – Thursday, March 12/20 4:00 p.m.
LGA and London Heat Cheerleading are currently taking precautionary measures with regard to the COVID-19 outbreak worldwide.  We want to be diligent without causing excess fear, while still protecting the safety and well-being of our athlete, staff and families.
At the moment we are continuing to run classes, as scheduled, for the remainder of the week.
Here are the measures we are taking internally:
We are offering hand sanitizing stations around the building
We are asking all athletes to use the hand sanitizer before, during and after practice
We ask that all athletes bring water bottles to practice, with their name on the bottle, to help to prevent others drinking from different water bottles.
We are temporarily shutting off the water fountains in the gym in hopes of avoiding the spread of germs
We are frequently sanitizing equipment, mats, door handles, etc.
NOTE:  Effective today, Thursday, March 12, 2020, our practice/lobby viewing areas will be closed to competitive families.  Recreational families are asked to only have one parent/guardian during their child's class time.
We are asking athletes and families to follow these protocols:
Athletes, and anyone who is sick or has a fever, should stay home!
Wash hands often, before and during practices/classes
Athletes should minimize the belongings they bring into the practice.  Big backpacks should be avoided when possible.
Please follow advisories for those travelling over the March Break.
MARCH BREAK 2020
All March Break programming will continue, as scheduled, given the above precautions we are taking at our gyms.  We are offering full credits for families who decide they would not like to attend.  Families should email [email protected] for more information.
We understand, and take seriously, that the situation is changing rapidly everywhere.  We will continue to assess and provide updates as we move forward.
Thank you for your support, patience and understanding as we navigate through these uncertain times.
LGA Management