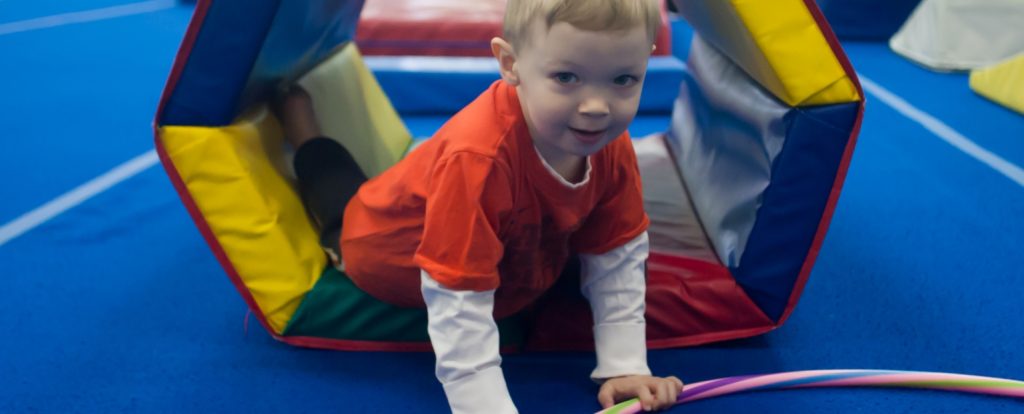 This program is designed to develop motor skills for toddlers in a safe and fun environment. Circuits and modified apparatus are used to teach children skills including front rolls, swinging, jumping, climbing, and walking on balance beams. These skills help with physical development and building body awareness for toddlers.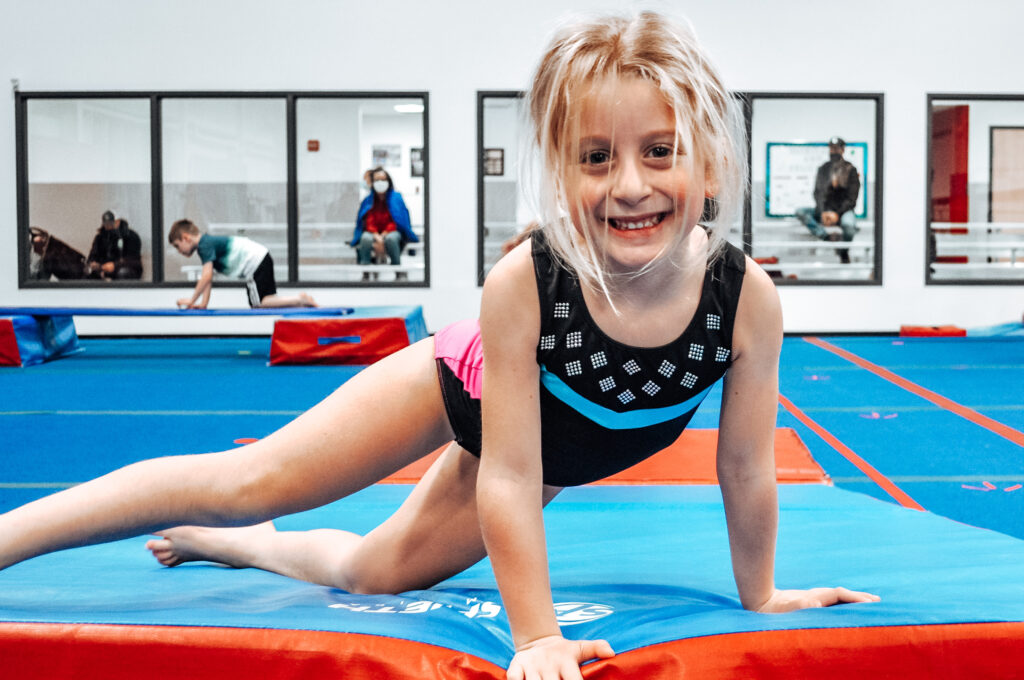 Our kindergym classes focus on improving basic skills through the use of circuits and stations. Overall coordinator is further developed using landings off of blocks, inverted skills on rings and bars, somersaults on the beam, and jumping elements. 
If you feel that your 3 year old is not ready for an independent Kindergym class, please contact us about joining a Parent & Tot class.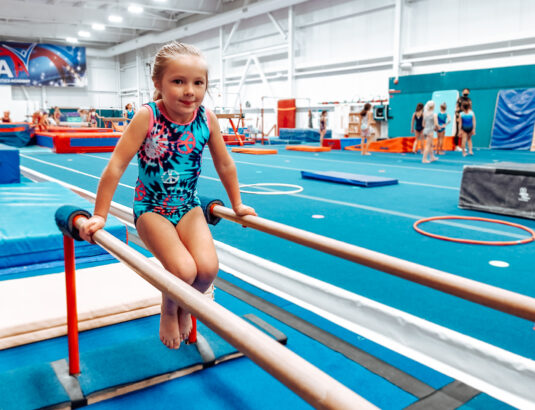 Our junior classes are for children aged 5-6 years old. These classes focus on creating a fun atmosphere while developing the skills necessary to move forward with recreational gymnastics. Register below.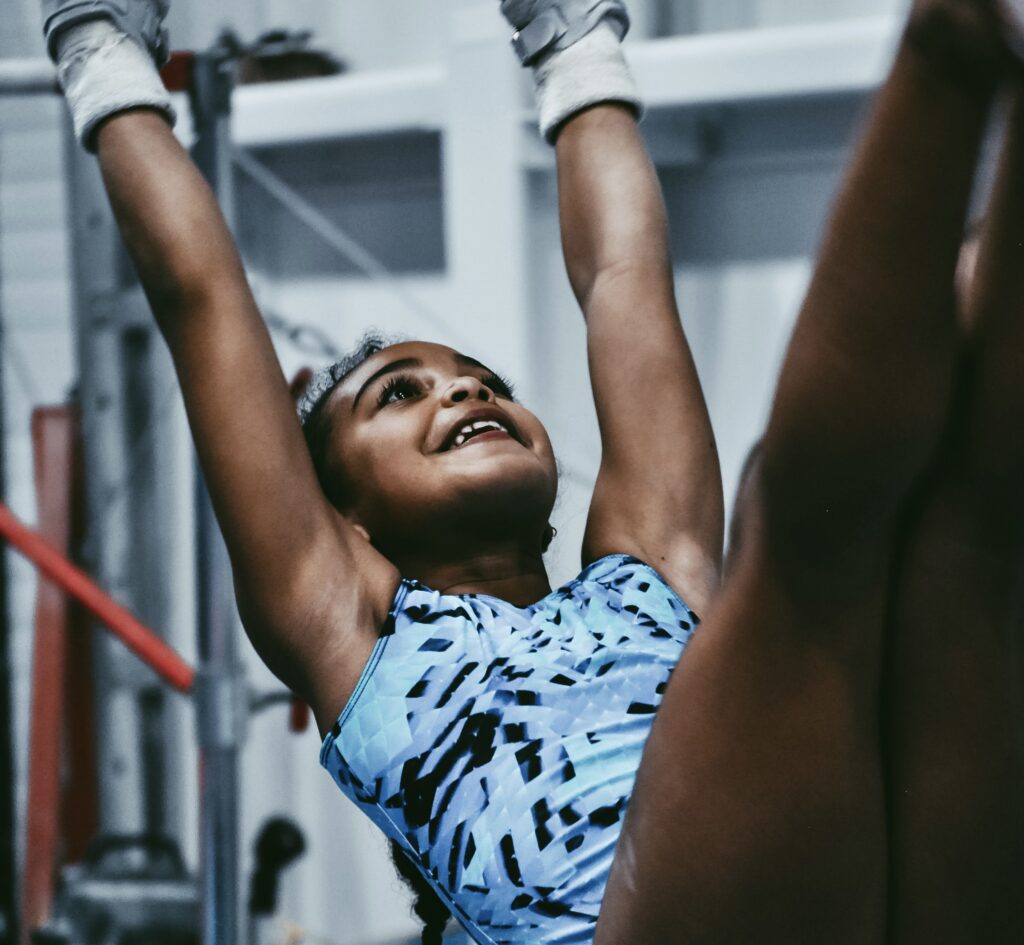 In our intermediate classes, we emphasize proper body positions and form on each skill. We offer both intermediate and intermediate advanced classes in this level, both focused on strength conditioning and flexibility training. Prerequisite for Intermediate Advanced: coach recommendation or assessment.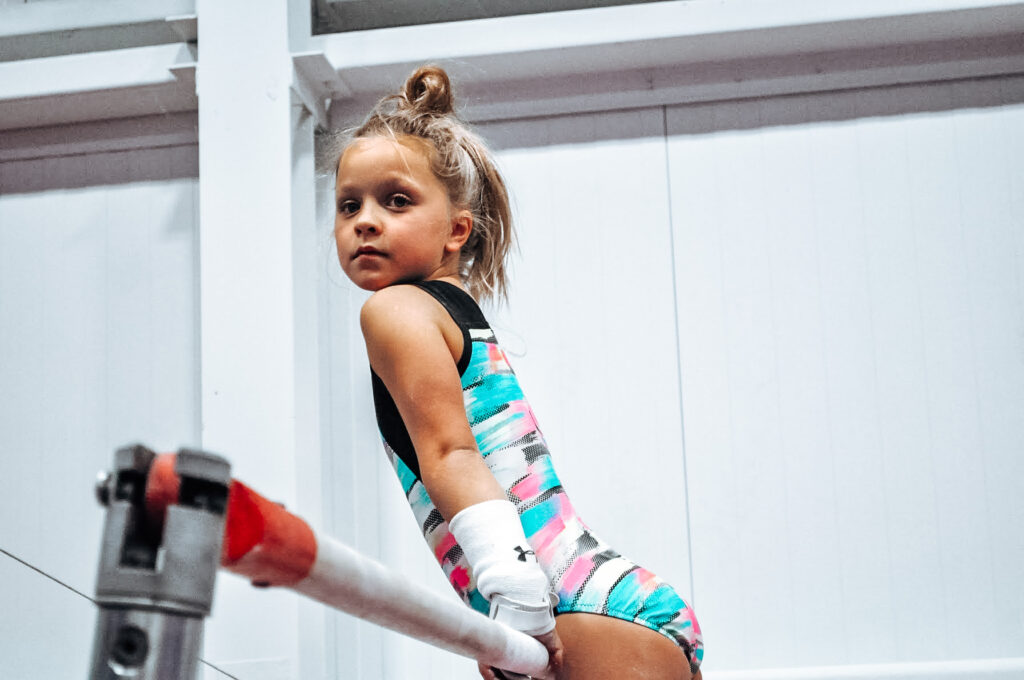 Our Senior classes continue to focus on skills development for children with intermediate skills. Senior gymnasts continue to use circuits and stations to ensure that they are both challenged and progressing at their own levels.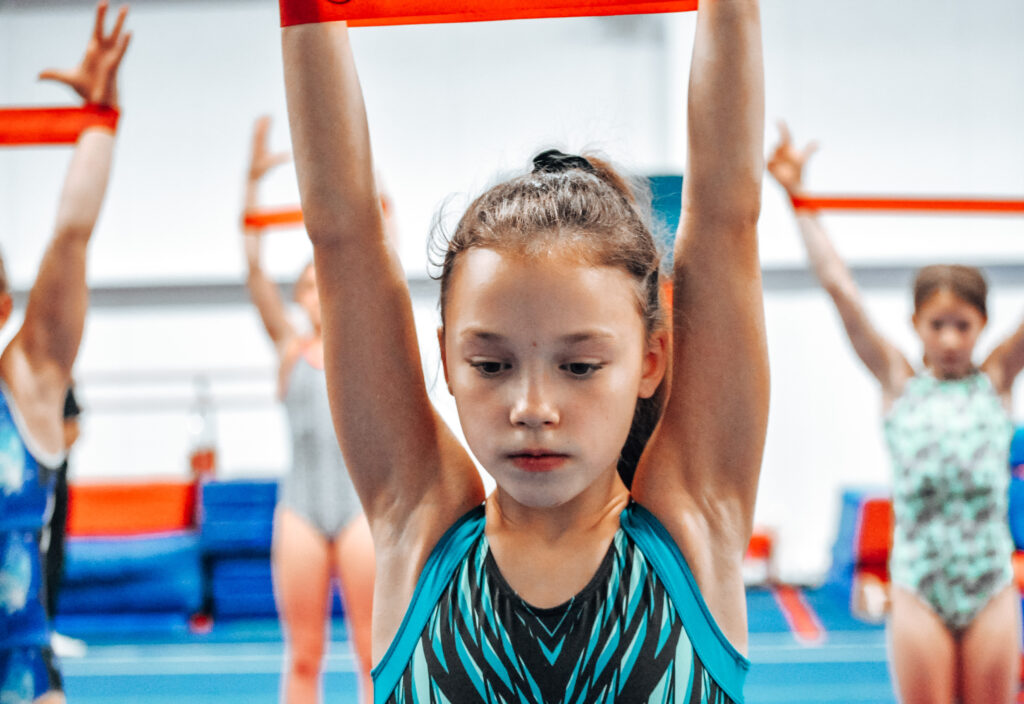 Our advanced classes include: advanced kindergym, junior advanced, intermediate advanced, and senior advanced. Please do not register for our advanced classes without the required badge levels.
Advanced Kingergym: 3-4 years with coach recommendation.
Junior Advanced: 5-6 years with tan badge level.
Intermediate Advanced: 7-9 years with bronze badge level.
Senior Advanced: 10+ with purple badge level.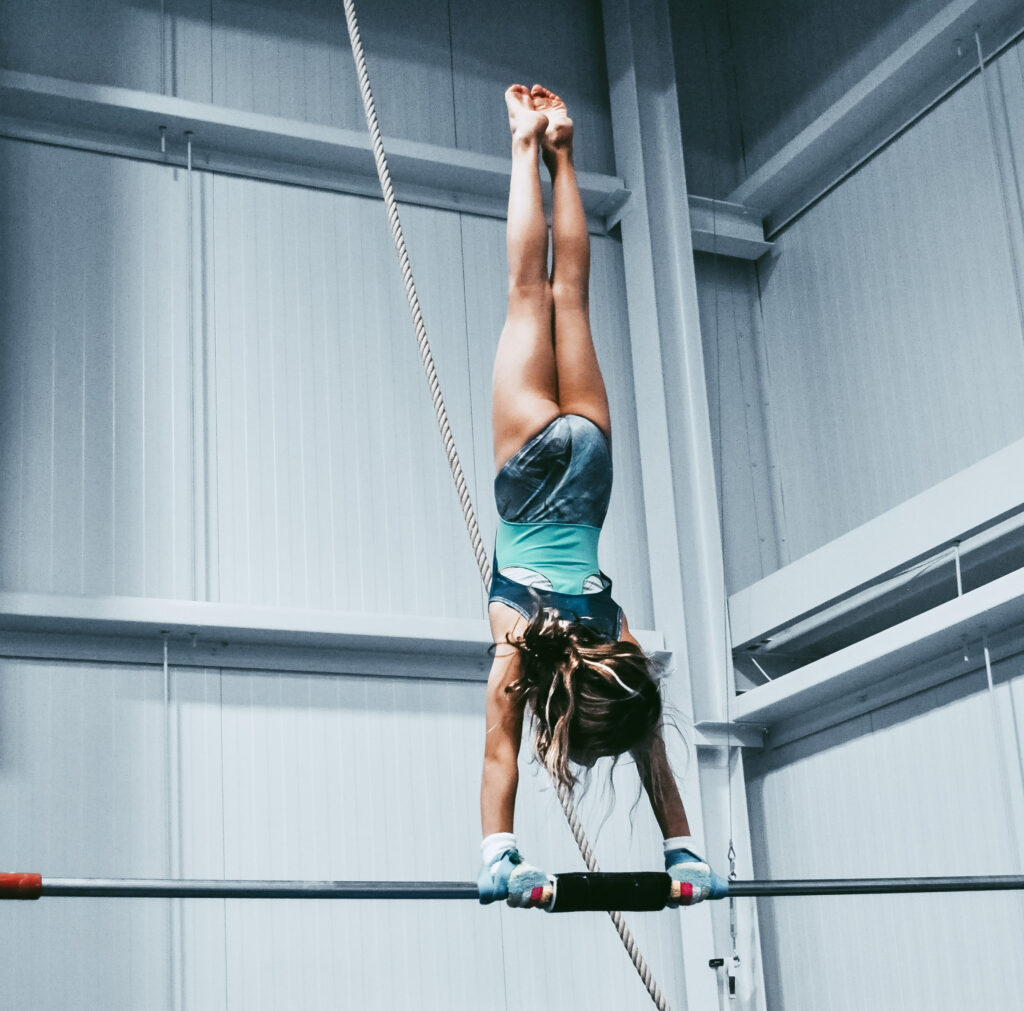 Our Junior (5-6 years), Intermediate (7-9 years), and Senior Accelerated (10-15 years) classes run for two hours and are geared towards athletes seeking an additional challenge. The accelerated classes offer athletes the benefits of a competitive training program, without the commitment of competitions, travel, and increased hours in the gym.
Please do not register for an accelerated class without the required badge level. 
Junior Accelerated: Bronze required
Intermediate Accelerated: Purple required
Senior Accelerated: Blue required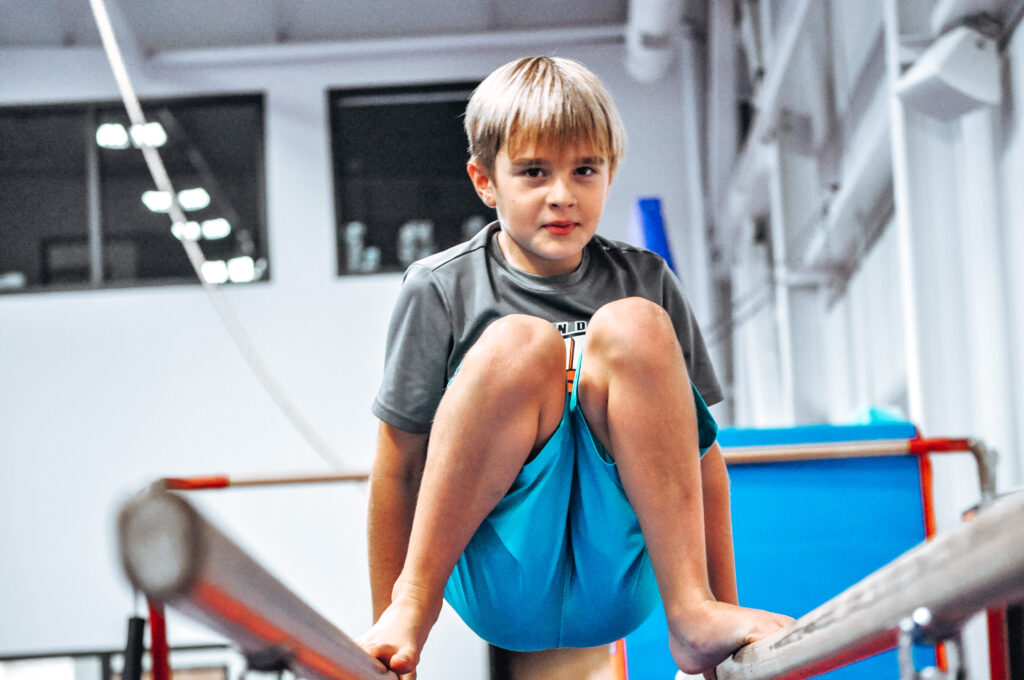 These classes place an emphasis on the technique of boy's strength building. We currently have two separate age groups for our boy's classes. Register below.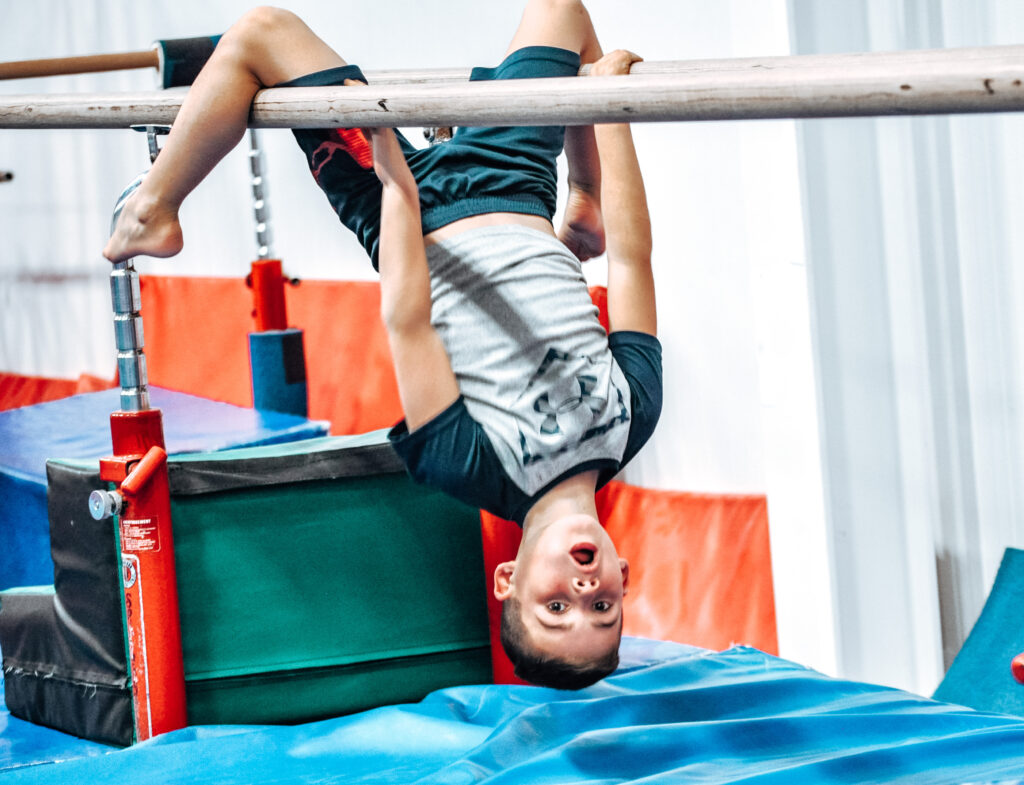 Our Ninja Classes focus on developing endurance, agility, balance, and coordination. Classes include obstacles, climbing, and conditioning circuits. All ninja classes are co-ed and a great way to build spatial awareness and self confidence. Register below.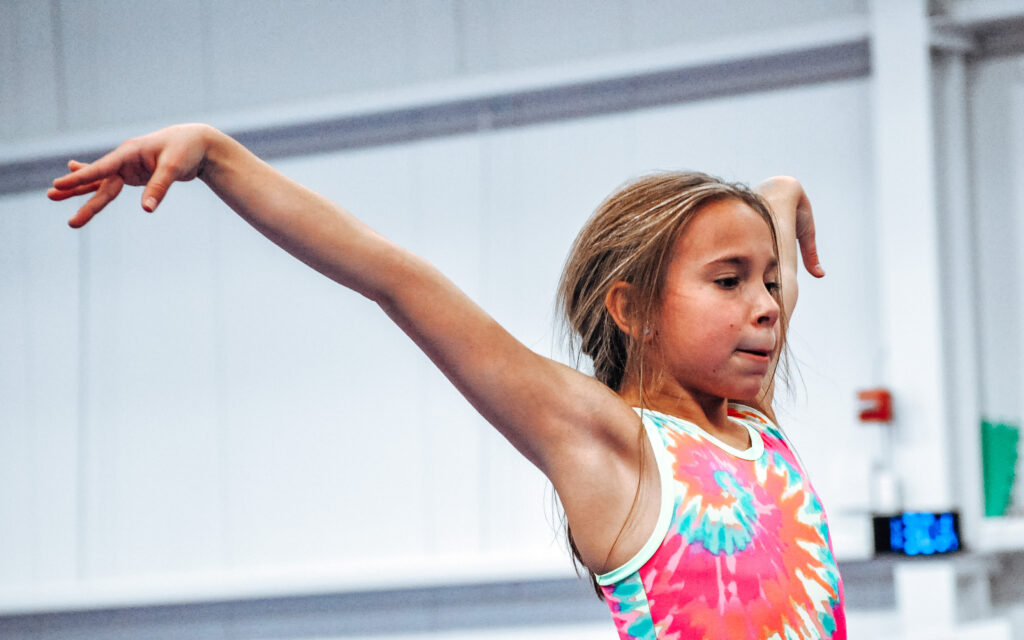 We offer tumbling 101, 102, and 103. All tumbling programs are designed to teach tumbling skills, including handstands, cartwheels, bridges for tumbling 101, walkovers, roundoffs and handsprings for tumbling 102, and tucks and layouts for tumbling 103. Register below. 
Tumbling 101: 6+ years- Teaches introductory tumbling skill such as: handstands, cartwheels, bridges, and a variety of rolls with a focus on strong foundational techniques. Athletes are introduced to a variety of tumbling surfaces including the Tumbl Trak, trampoline, rod floor, and spring floor. This is an ideal class for beginner gymnasts, cheerleaders, and dancers looking to improve tumbling basics.
Tumbling 102: 6+ years- Teachers intermediate tumbling skills with a focus on technical improvement. Walkovers, round-offs, handsprings, and aerials are introduced on a variety of tumbling surfaces including the Tumbl Trak, trampoline, rod floor, and spring floor. This class is great for current gymnasts, dancers, divers, martial artists or cheerleaders who want to achieve more advanced tumbling skills. 
Tumbling 103: 6+ years- Prerequisite: Athletes must have achieved a minimum skill level including front and back handsprings. Previous experience in Tumbling 102 is strongly recommended. Athletes will work on advanced tumbling skills with a focus on proper technique. Advanced flight tumbling including: tucks, layouts, twisting aerials, and connections will be worked on with the use of Tumbl Trak, trampoline, spring floor, and rod floor.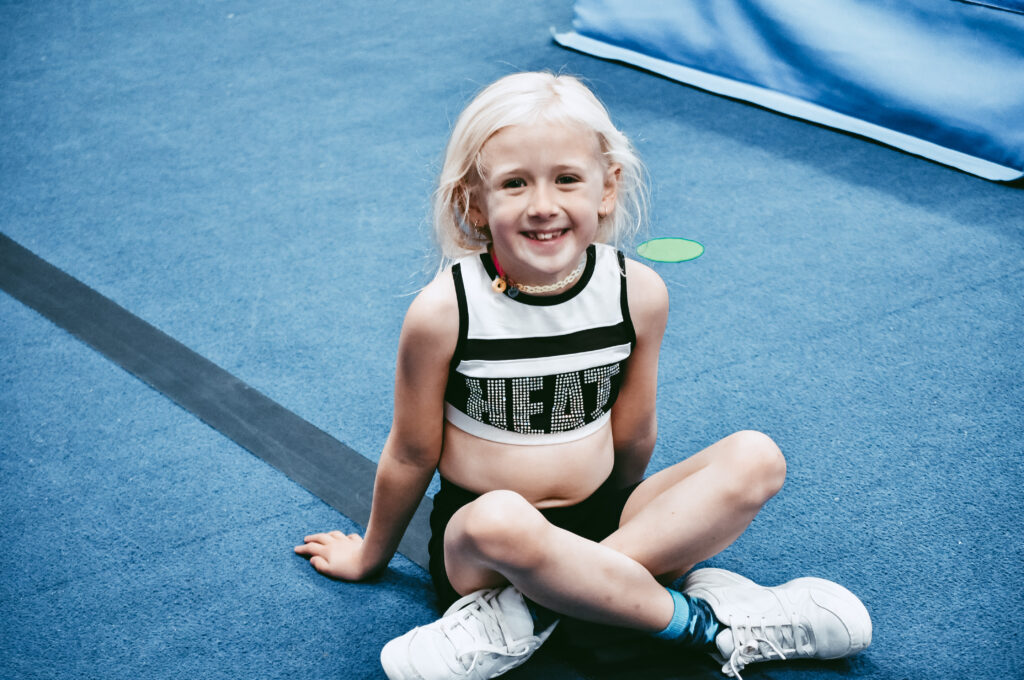 Our recreational Cheer 101 & 102 classes provide an excellent foundation for cheerleading with a focus on skills development. Athletes will be introduced to basic cheer motions, jumps, dance, and tumbling skills. Our athletes develop their skills by using the Tumble Trak, trampoline, spring floor, and tumbling strip.
Cheer 101: 5+
Cheer 102: 5+ plus a back walkover