INTERESTED IN JOINING OUR AMAZING LONDON HEAT TEAMS FOR THE 2019-2020 SEASON?!
Please click HERE to visit the "Join Our Tribe" page on our cheer website.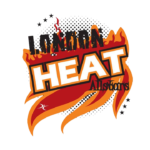 To learn more about London Heat Cheerleading (a part of London Gymnastics Academy), please visit their website at the following link: www.londonheatcheerleading.com. You can also find them on Facebook and Instagram!
All information regarding London Heat teams, news & events, registration, tumbling classes and camps are posted on their website and social media pages.